The Kinik Effect: Therapeutic and Medical Exercise at Your Fingertips
Kinesiology is the science of movement and the physiological effect of exercise on the human body. Therefore, a kinesiologist is defined as a health professional who uses physical activity and exercises as work tools.
At Kinik, we have developed expertise on the therapeutic and medical effect of exercises. A large majority of muscle or joint pain is due to muscle imbalance, poor alignment or poor posture. Our assessment and our follow-ups allow us to find the right exercises that will target the cause of your pain for long-term recovery.
In addition, our follow-ups make it possible to significantly improve the condition of our clientele living with a physical handicap, a chronic illness or a degenerative disease. Multiple sclerosis, the sequelae of cerebrovascular accident (CVA) or of a heart attack, diabetes, Parkinson's and different types of cancer are just a few examples where physical activity can have a positive effect on their quality of life. .
Our professionals hold a bachelor's or master's degree in kinesiology. They are fully equipped to work with people with various health issues.
Here are some conditions where Kinik can greatly help you: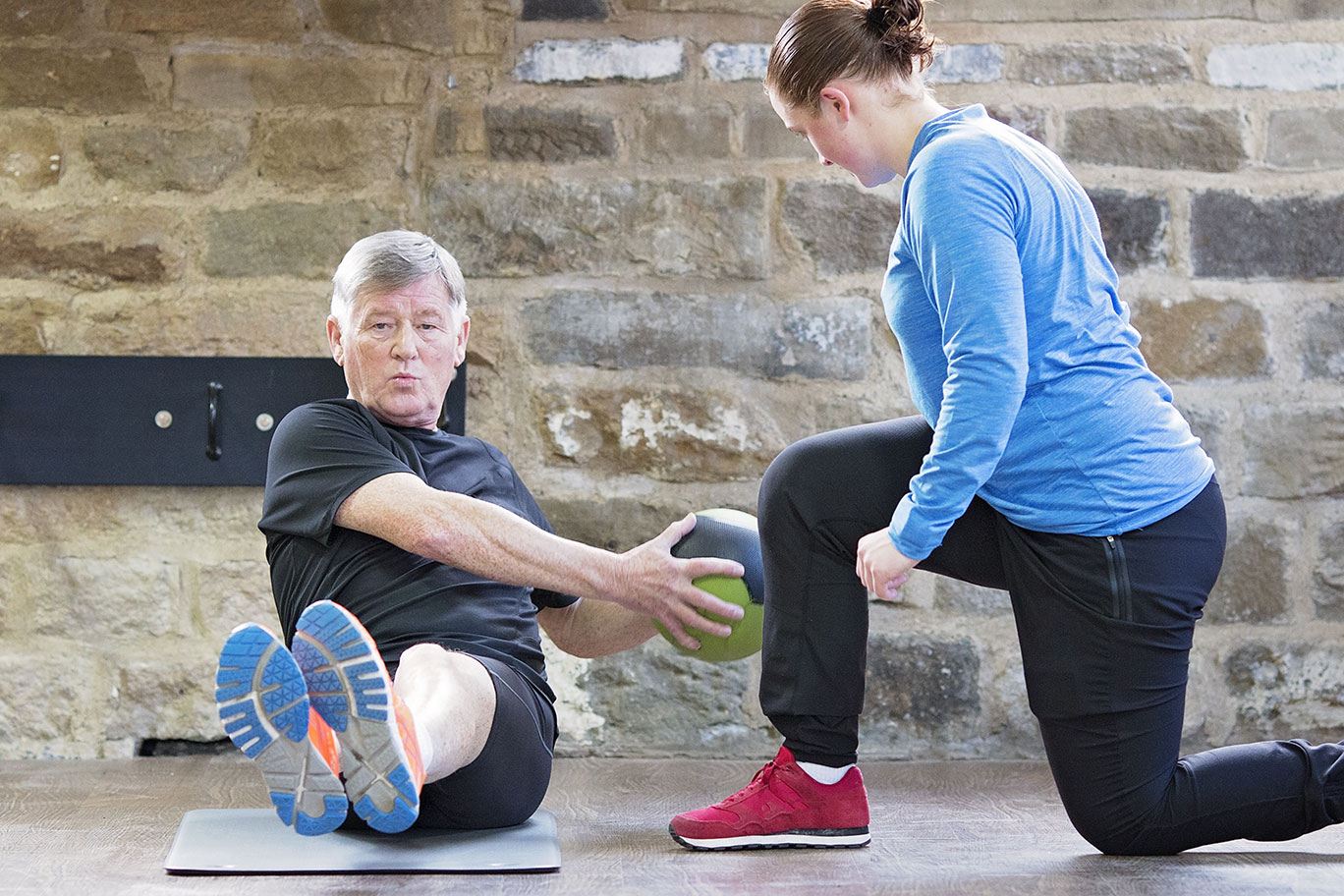 Osteoarthritis
Pain in shoulders, hips, back
Running pain
Recurrent capsulitis
Lumbago
Herniated disc
Cancer (during and after treatment)
Stroke
Lenoir's spur, Plantar Fasciitis, Epicondylitis
Motor development problem in children
Physical disability
Decreased autonomy in aging people
Post-infarction
Scoliosis (child and adult)
Balance problem
Contact Kinik to know what our professionals can do for your health and well-being.