Doing physical activity with a health problem? Kinik is there for you!
Kinik is a specialized kinesiology centre for people who have health problem or for active people who wish to improve their physical condition under the guidance of a physical activity specialist.
Kinik offers kinesiology services by prescribing individual training programs, fitness plans and prevention or rehabilitation programs according to your health condition. Our professionals accompany you throughout your program and afterwards. The personalised follow-ups are performed in a stimulating and friendly environment.
Kinik also offers physical condition assessment which you can provide to your family physician for follow-up appointment.
All of our professional staff are trained kinesiologists who have a bachelor degree.
Trainer or kinesiologist?
A trainer holds a training certification (10 to 40 hours) allowing him to provide training programs.
In Quebec, a kinesiologist is a health professional holding a Bachelor degree. The degree teachesin-depth knowledge of the movement of the human body and the benefits of physical activity, sports and training on healthy or ill people. You can consult a kinesiologist if you have an injury, a disability, a medical condition, are undergoing a medical treatment or to improve movement ability. You may also consult further to a doctor's note to begin active readaptation. Kinesiologists may also help you maximize your sports performance.
Kinesiology allows the prevention, improvement or rehabilitation of various health problems such as: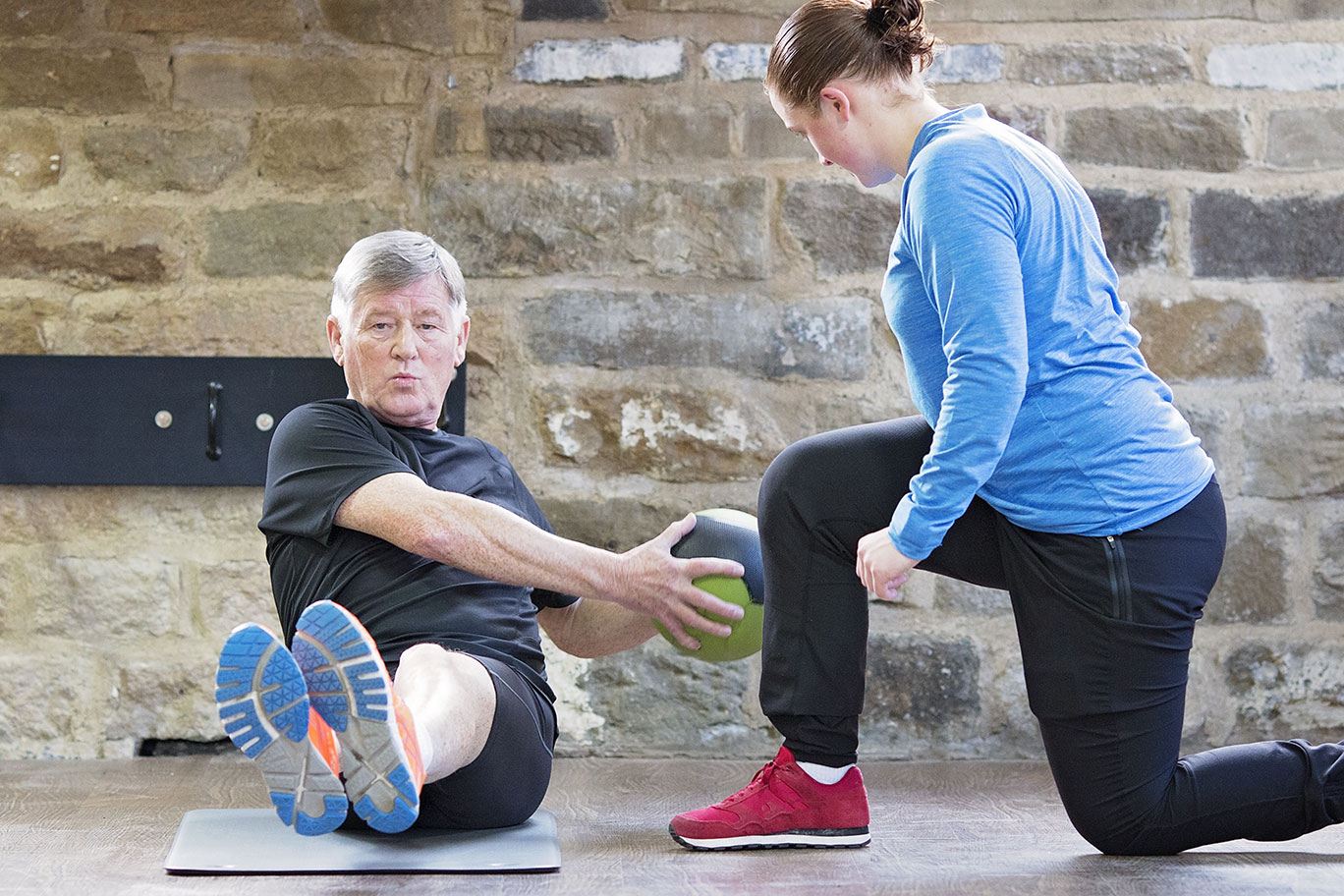 Hight blood pressure
Diabetes
Cancer (during and after chemotherapy or radiation therapy)
Anxiety
Depression
Heart
diseases (heart failure, post-infarction, heart arrhytmia, etc.)
Obesity
Heavy legs
Muscular and articular problems
Osteoarthritis
Arthritis
Sport injuries
Orthopedic surgery (preoperative and
postoperative)
Metabolic syndrome
others
Contact Kinik to know what our professionals can do for your health and well-being.