Kinik was born from a deep desire to help people be healthier through exercises tailored to your needs.  There's no age to start taking care of yourself!!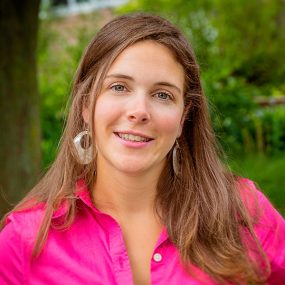 Julie Graham, propriétaire
Bachelor and Master degree in  Kinesiology
Graduate level in nutrition
Masters degree in Business Administration
More than 10 years experience as kinesiologist with symptomatic clients
I've always been passionate about physical activity. As a kinesiologist, I love helping people who want to get back into shape or have health issues. Having dealt with a symptomatic clientele for many years, improving their physical condition and their health is my top priority. I love challenges but most of all, to contribute to improving the health and well-being of the general population.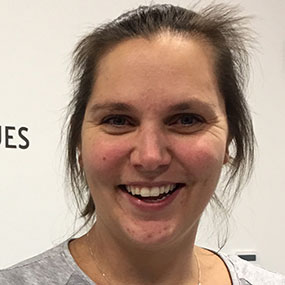 Hélène Labarbe
Bachelor degree in  Kinesiology
5 years experience
Passionate about sport, I discovered the profession of kinesiologist by chance.  As soon as I heard what a kinesiologist is, that is help others move, I immediately recognized myself. I chose to specialize for symptomatic clients in order to help them in their daily lives and, above all, to make a difference on everyone's quality of life.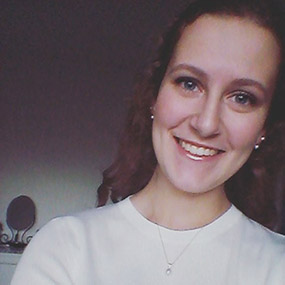 Caroline Venne
Bachelor of Kinesiology completed in 2019
DESS in Clinical Kinesiology and Certified as a Clinical Exercise Physiologist in 2020
Caroline is a dynamic and charismatic professional. You will immediately feel at ease with her. Passionate about physical activity from a young age, she chose to make it her profession to help the people around her. Having developed a specialization among the population suffering from chronic disease / condition, by acquiring more than 1000 hours of experience in the field, her mission is to improve their quality of life and help them with their condition. health. Motivated and dedicated to your well-being, she will guide you in achieving your goals, all in safety and pleasure.
Here is a short video explaining what Kinik is and our specialties: